Garage Door Opener Repair
Serving the Greater Orlando Area
Garage Door Opener Repair That Is Convenient For You!
1(888)803-0565
Click Here To Book Online Now





WITH 3,822 REVIEWS
CLICK
To view local phone numbers
(407) 473-6090
(407) 473-6090
---
Orlando Area





Baldwin Park

Bay Hill

Dr Phillips

Edgewood

Metrowest

Williamsburg
(321) 348-2127
(321) 348-2127
---
East Orlando Area





(407) 915-4645
(407) 915-4645
---
West Orlando Area





(407) 870-8885
(407) 870-8885
---
Winter Park Area





(407) 583-6365
(407) 583-6365
---
Kissimmee Area





(407) 473-6062
(407) 473-6062
---
Sanford Area





(352) 205-4240
(352) 205-4240
---
Lake County Area





(386) 878-4392
(386) 878-4392
---
Deltona Area





(386) 320-5080
(386) 320-5080
---
DeLand Area





Precision Garage Door Opener Repair of Orlando
Serving the Greater Orlando Area
Garage Door Opener Repair That Is Convenient For You!
Precision Has You Covered
Common Problems with Garage Door Openers
Here are some issues our technicians see:
Lighting/Power Surges
Sagging Chain/Belt
Intermittence
Noisy
Door Hums But Doesn't Move
Remote Not Working
Wall Button Not Working
Opener Blinks But Doesn't Move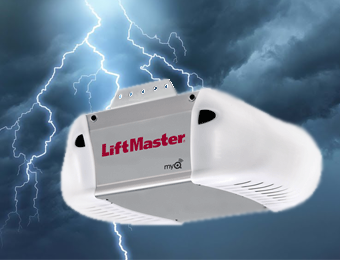 Garage Door Opener Repair vs Replacement
Very often when your garage door opener is not functioning properly, it can be repaired. Diagnosing and repairing your existing motor may be a less expensive option than replacing the entire unit. We often recommend repair over replacement for this reason. We always maintain a full inventory of garage door opener parts on our trucks, so we can ordinarily repair it in a single visit.
Garage door openers, like most other technologies today, are changing rapidly to include features that make your life easier and more secure. You can count on your Precision Door Technician to expertly inform you about the newest garage door openers and accessories available!
When We Recommend Replacement
Non-Compliant Openers
Federal Regulations (UL 325) were updated in 1993, which made garage door openers safer. If yours was manufactured prior to that date, it is unlikely your house would even pass an inspection with it. So, we recommend to replace in this situation. This also includes properly placed & installed safety eyes.
Safety Concerns with a Brand
If a manufacturer has been successfully sued for safety defects, we will not repair that model.
Logic Board Issues
Precision technicians are trained to check the logic board of all motors during the safety inspection. If they see that there are any issues with the logic board that may indicate excessive wear and tear, we will suggest a replacement of the full motor.
Brand No Longer Exists
Parts for these types openers will be unavailable and replacing is usually the only option.
Why Do Garage Door Openers Fail?
Precision always performs a balance test on your door, as recommended by DASMA. The balance test is simple and you can do it yourself by watching the short video below. This test determines whether your door is out of balance or not. If the door is not balanced, it'll exert an inordinate amount of stress on the opener and strip the garage door opener gear (a new gear is pictured below).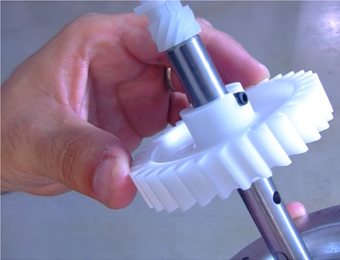 A common cause of an unbalanced garage door is having the wrong size spring(s) on the door. If the door is heavy, the opener sprocket (pictured), can be stripped. Precision will always let you know if this is a potential problem by doing a balance test. Do not hesitate to call us today at any of our locations to learn more about our openers. We will be happy to answer any further questions.
"Can Precision fix my opener in particular?" Here at Precision, our technicians are trained to repair ALL major brands, including LiftMaster, Chamberlain, Genie, Marantec, Sears, Overhead Door, Raynor, Stanley, Craftsman, and more! So give us a call today.